Ask questions and learn!
Best Of
We encourage you to ask any questions you may have here so others may learn as well. Feel free to share your LeadNav experiences amongst others and our team. Be sure to visit our Training section!

Please head over to the NEW MEMBER INTRODUCTIONS before contributing to our community.

We reserve the right to boot anyone from the community so please act like adults and treat each other with respect.

Welcome to the LeadNav Community!
If anyone at the score Baja 500 needs help with LeadNav I'll be in San Felipe on Thursday afternoon
My cell number is 792460571 just call or text be happy to help
Thanks
Jon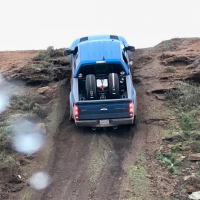 Aussiebaja
Here is a copy of the Vegas to Reno Chase Map with all pit locations marked. It does not include a route to Pit 11.
DrewRacing